C & D Jarnagin Company
---
We provide the finest quality, most authentic wares you can buy.
Our Workshops produce a full complement of Military Uniforms and Equipment,
as well as Men's Civilian Clothing.
---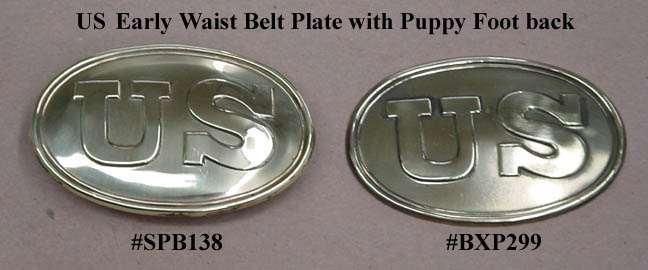 The box plate shell #SPB138 has been deepened to match the depth on original belt plates.

The Original plates made for box plates have a depth of approximately .125 to .190. Original belt plates have a depth of .225 to .275. The addition depth is to allow the heavier puppy foot back to be covered by the solder.

Many others are selling the box plate without drawing the plate any deeper as a belt plate. As you can see from the information above a belt plate made without drawing the plate deeper would not be correct.

The pictures below have been included for reference on the amount of dome in original belt plates.
---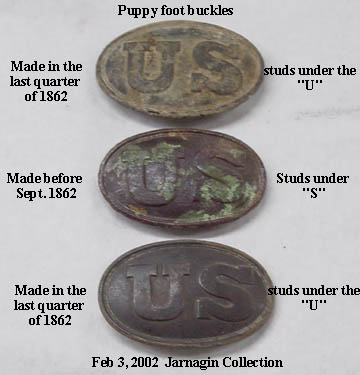 ---
We offer other catalogs:
On line French & Indian,
Revolutionary Period & War of 1812
To place an order ...Click Here!

*Check on the Status of your order HERE.
Phone (662) 287-4977 * Fax (662) 287-6033
Mail or UPS: 518 Wick Street, Corinth, MS 38834

©1997-2011 All Rights Reserved and Owned by C&D Jarnagin Co., Inc.