Welcome to the leather and equipment article index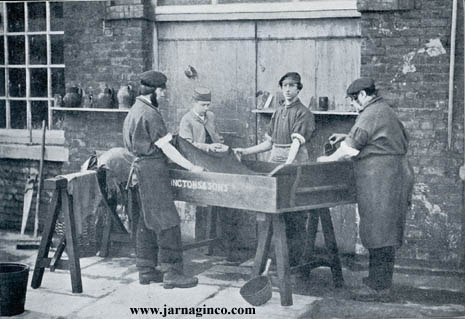 They are staining a piece of leather. Picture dated as 1860's
---
If you have any question please contact me.
---
This material is copyrighted and may not be used without written permission. You may link to this page.
---
THE REENACTOR'S GUIDE TO LEATHER CARE IN THE 19TH CENTURY This is an in-depth look at how leather was cared for during the 1850's and 1860's.
HEMLOCK LEATHER: THE FEDERAL ORDNANCE DEPARTMENT'S "OTHER" WAR. This article was originally published in the Company of Military Historians Journal, Spring 2005 issue.
CONFEDERATE LEATHER: BLACK OR BROWN? HOW & WHERE? By David Jarnagin & Ken R Knopp This is just parts of the article that is going to be published in an upcoming issue of North/South Trader
SECRETS OF THE 19 CENTURY LEATHER TANNERY By David Jarnagin & Ken R Knopp This is just parts of the article that is going to be published in an upcoming issue of Company of Military Historian Journal
THE STRANGE HISTORY OF BUFF LEATHER ITS ORIGINS AND MILITARY APPLICATIONS By David Jarnagin & Ken R Knopp This the last article on leather tanning and explains the most mis-understood leather used by the military
History of leather tanning for the first half of the 1800's Information was taken from a book called Eighty Years' Progress of The United States: A Family Record of American Industry, Energy, and Enterprise Published By L. Stebbins, Hartford, Conn,: 1867
Western Cavalry equipped as infantry?? By Ken Knopp This was originally posted on web forum but I have put it here so it does not get lost in crashes.
---
19th century Leather Definitions A page on dye, finishing and leather types from the 1860's
---
Links To Leather Tanneries
Hermann Oak Leather Company--- One of the few real pit tanneries left in the US. There leather is very close to what original leather looked and felt like. American hides tanned in an American company that has been around since the 1880's.
Links to More information on leather aging
Leather Preservation Please follow this link for more information on the care and feed of leather.
Leather Preservation for leather tanned before 1890
More Interesting Links
Confederate Saddles This is Ken Knopp's pages with great pictures and information
Leatherworking in the Middle Ages This page was created by Marc Carlson, and is out of my period but great information.
Footware in the Middle Ages This another page by Marc Carlson.
John Lees & Co. Limited, Shoe factory A rare look inside a Shoe Factory.
Philipsburg Tannery Has some good information on tanning but the tannery was started in the 1870's so the information is a little later.
---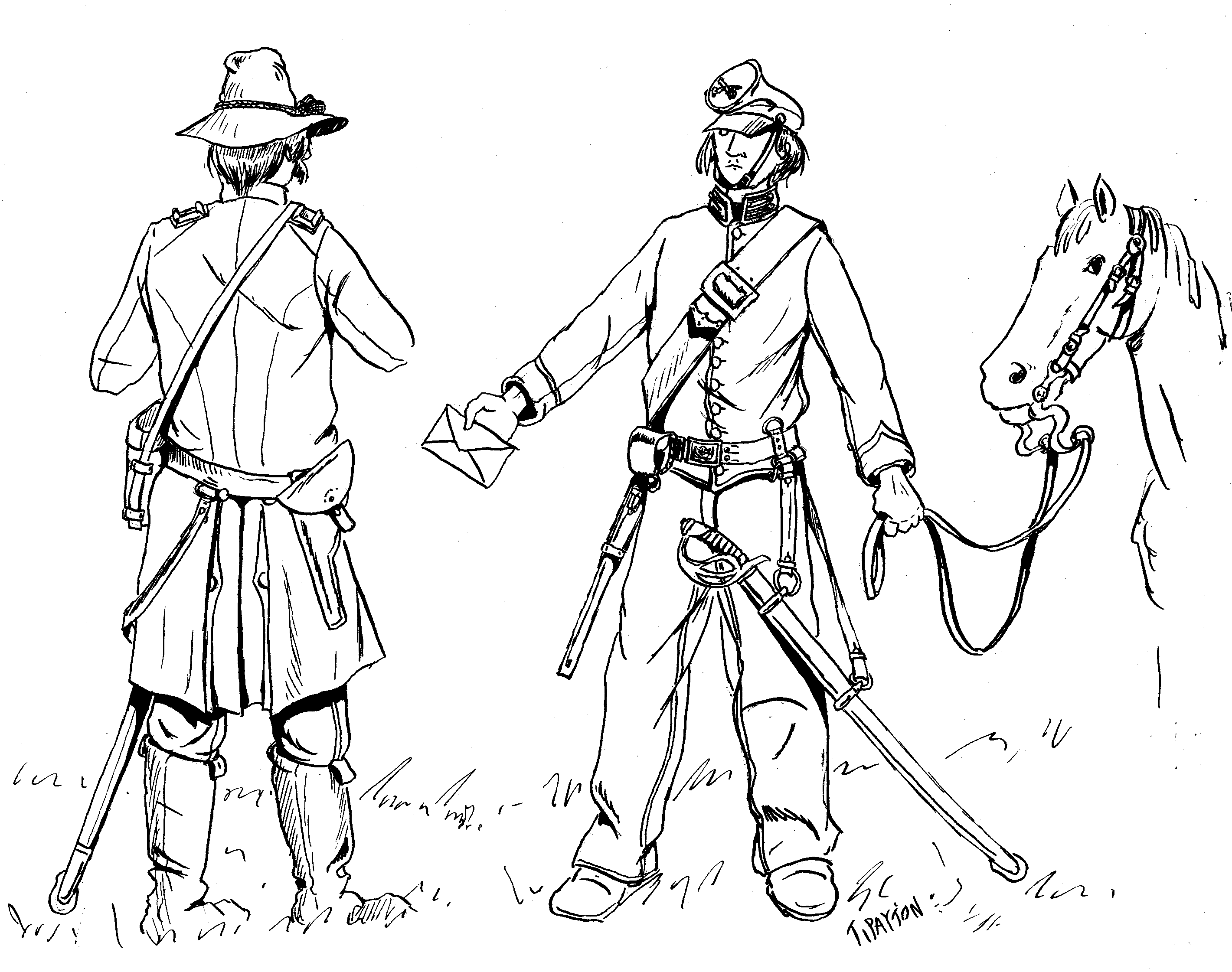 Drop us a note and tell us what you think
---
Company of Military Historians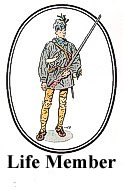 ©2016 All Rights Reserved and Owned by David Jarnagin